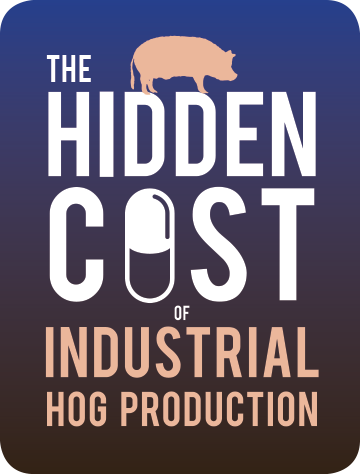 The Hidden Cost of Industrial Hog Production
3-part webinar series by Hogwatch Manitoba
April 14, 21 & 28
Join Hog Watch Manitoba, with support from World Animal Protection, for The Hidden Cost of Industrial Hog Production: A 3- Part Webinar.  Explore the role of industrial hog production in antibiotic resistance, impacts of living near an industrial hog barn, and the connection between the industrial hog industry and the health of our lakes.
---
Rally at the Legislative Building
Wednesday, October 11 @ 12:30pm
Hog Watch Manitoba and The Wilderness Committee invite you to the steps of the Manitoba Legislative Building for a rally to help draw attention to the ethical, environmental and economical threats of the industrial hog industry.
Manitoba is the largest hog producing province in the country. In the last decade, numerous hog barns have burnt down killing tens of thousands of pigs. We need to do more to protect hogs through a re-examined fire classification system that includes livestock – not just employees.